Since 1983, an award for Best Video has been presented at the annual Aotearoa Music Awards (formerly the New Zealand Music Awards). When the music video funding scheme started, for the first 15 years or so, the best video nominees were pretty much all NZ On Air funded.
That changed in 2007 when non-funded videos started appearing in the nominees list. Since that year, seven non-funded videos have been nominated, including four wins.
Winners are in bold; non-NZ On Air funded videos in italics. Links will go to the entry on 5000 Ways, or if there isn't one here, then it'll go to the video.
1983
1984
1985
1986
1987
1988
Janine Morell – "Haere Mai" (Cara Pewhairangi)
1989
Warrick (Waka) Attewell – "St Peter's Rendezvous" (The Warratahs)
Tony Johns – "She's A Mod/Mod Rap" (Double J & Twice The T)
1990
Paul Middleditch – "One Good Reason" (Strawpeople)
1991
No awards are presented in 1991.
NZ On Air Music video funding starts in early 1991.
1992
1993
1994
1995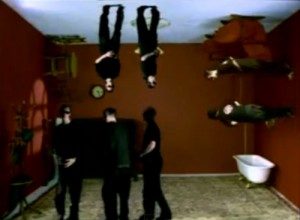 1996
1997
1998
1999
2000
2001
2002
2003
2004
2005
2006
2007
2008
2009
2010
2011
Faye McNeil "Like Water" (Ladi6)
2012
Special Problems "The Sun" (The Naked and Famous)
Special Problems "Take a Picture" (David Dallas)
Special Problems "My Calculator" (Zowie)
2013
Thunderlips "Frankenstein" (Randa)
2014
Thunderlips "Stranger People" (Doprah)
Tom Gould "Runnin'" (David Dallas)
2015
Reuben Bonner – "Her Heart Breaks Like a Wave" (Dictaphone Blues)
2016
Chris Lane – "Inside Out" (Avalanche City)
Sam Peacocke – "Buried by the Burden" (Pacific Heights feat. Louis Baker)
Simon Oliver – "Secret Lives of Furniture" (Ha the Unclear)
2017
Joel Kefali – "Got It Bad" (Leisure)
Dan Watkins – "Her" (Shapeshifter)
Sam Kristofski – "Lucky Girl" (Fazerdaze)
2018
Marlon Williams – "Vampire Again" (Marlon Williams)
Chris Graham – "Black Crow" (Louis Baker)
Shae Sterling- "Bloodlines" (The Adults)
2019
Vision Thing – "Rock Bottom" (Randa)
Jason Bock – Feeling Free (Leisure)
Martin Sagadin & Aldous Harding – "The Barrel" (Aldous Harding)
2020
Anahera Parata – "Bunga" (SWIDT)
Callum Devlin & Annabel Kean – "I'm Not Getting Excited" (The Beths)
Connor Pritchard – "All Your Ships Have Sailed" (Troy Kingi)
2021
Alexander Gander – "No One Knows" (Georgia Lines)
Anahera Parata – "Brighter Day" (Louis Baker)
2022
Joel Kefali and Ella Yelich-O'Connor – "Secrets from a Girl (Who's Seen It All)" (Lorde)
Alyx Duncan- "Kingmaker" (Tami Neilson)
Nicole Horan; Marara Katipa; Dahnu Graham; Hayden Aull; Thomas Rose; Huhana Ruri-Panapa; Xavier Horan – Black Sea Golden Ladder: The Visual Album (Troy Kingi)